Sobre o MYOB Advanced
MYOB Advanced is a cloud-based enterprise resource planning (ERP) solution that enables businesses to streamline processes related to sales, inventory management, payroll, customers, accounting and more. Professionals can utilize the platform to create projects using in-built templates, generate invoices and handle weekly, monthly, quarterly and custom billing processes. Key features of MYOB Advanced include workflow management, audit trail, drag-and drop interface, timecards and personalized dashboards. Administrators can manage marketing campaigns, track equipment, set up maintenance schedules and utilize an application programming interface (API) to connect the software with several third-party platforms. Additionally, it lets supervisors gain visibility into business activities via reports, data visualization capabilities and more. MYOB Advanced provides mobile applications for Android and iOS devices, which helps professionals create tasks, enter expense claims/receipts and review documents, even from remote locations. Pricing is available on request and support is extended via phone, documentation and other online measures.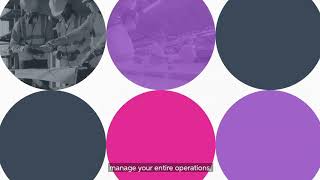 MYOB Advanced não possui uma versão gratuita.
Preço inicial:
Sem informação do fornecedor
Versão de teste gratuita:
N/D
Alternativas para oMYOB Advanced
Avaliações do MYOB Advanced
Setor: Artes e artesanato
Porte da empresa: 2-10 funcionários
Usado

Semanal

em

Mais de dois anos

Fonte da avaliação
Relação qualidade/preço
5
---
MYOB
Vantagens
MYOB is the ultimate - I love this program. After initial set up, you can pull up any credit or debit, create reports, budgets - it is endless what information you can gain in only minutes where manually, would take you hours if not more. It is quite easy to use and to get the most out of your purchase, I would recommend attending a training course on it.
Desvantagens
Without training, you might find it a little intimidating and confusing but if you are only wanting it for accounts record keeping and not invoicing or payroll, you could learn as you go.
Setor: Gestão de organizações sem fins lucrativos
Porte da empresa: 501-1.000 funcionários
Usado

Diariamente

em

6 a 12 meses

Fonte da avaliação
Relação qualidade/preço
4
---
Accounting Made Easy
MYOB is a great tool for accounting purposes my overall experience with this software is great now that I am used to it. Initially, I had problems with using some of the features but with constant learning and experience, I find this tool resourceful.
Vantagens
One key thing I liked most about MYOB is the ability to use it on a smartphone through their android app. This makes things a lot easier for me as I can post the transaction on the go without necessarily having my computer around. Compared to other accounting tools, the pricing is quite reasonable for the value you get.
Desvantagens
Some bit of this software is slightly complicated a good example being an inventory system and this always calls for some training before work can use.
Setor: Serviços e tecnologia da informação
Porte da empresa: 2-10 funcionários
Usado

Diariamente

em

1 a 5 meses

Fonte da avaliação
Relação qualidade/preço
0
---
Easy to use
Vantagens
Very clear how I can manage my business with all the info I need in one single place
Desvantagens
How I manage my users could be more simple
Setor: Contabilidade
Porte da empresa: 11-50 funcionários
Usado

Semanal

em

Avaliação gratuita

Fonte da avaliação
Relação qualidade/preço
5
---
Great Accounting Product
Vantagens
The payroll function is great and the pricing is reasonable. The mobile app is also user-friendly.
Desvantagens
The inventory system could be improved slightly.
Setor: Design
Porte da empresa: 11-50 funcionários
Usado

Outro

em

Avaliação gratuita

Fonte da avaliação
Relação qualidade/preço
4
---
Ideal Option for Resource Planning & Accounting Solutions
It's been great experience so far. I look forward to keep using it. And I keep introducing people and insisting them to give the time to really get it integrated in their workflows because it really simplifies a lot of this and makes the job better and better.
Vantagens
It has such a rich set of features which help financial analysis and management tasks easier and free of hassle. The inventory solutions help us to keep everything in order. It's easier to integrate into the existing workflow once you get the hang of it.
Desvantagens
It requires a slight understanding of a key set of concepts to not get overwhelmed at first. Although, once you get a hang of it, it'll be one of the most important part of the way everyday tedious tasks are done quickly in the organization.