Sobre o Sage Intacct
Sage Intacct is a provider of cloud-based financial management and accounting software. Sage Intacct's software solution is suitable for small to midsize accounting firms and can provide financial reporting and operational insights as well as the ability to automate critical financial processes. Sage Intacct cloud financial management solution manages all core financials and provides professional services to help implement Sage Intacct software. Sage Intacct delivers an array of core accounting applications such as a general ledger, accounts payable, accounts receivable, cash management, and order management to any accounting department or finance team. It also supports functionality for built-in dashboards, real time reporting, time and expense management, project accounting, revenue management, and global consolidations for multiple entities. We have focused solutions for the following industries: Nonprofit, Software and SaaS, Professional Services, Financial Services, Healthcare, Hospitality, Wholesale Distribution, Construction and Real Estate. With an open API structure, Sage Intacct's accounting solution provides integration with any CRM, payroll, POS, or ERP system such as Salesforce, ADP, and more. Pricing varies depending on the type of plan.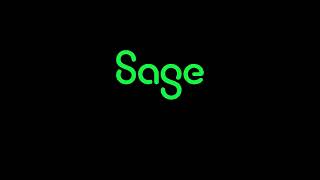 Sage Intacct não possui uma versão gratuita, mas oferece versão de teste grátis.
Preço inicial:
Sem informação do fornecedor
Versão de teste gratuita:
Sim
Alternativas para oSage Intacct
Avaliações do Sage Intacct
Setor: Internet
Porte da empresa: 201-500 funcionários
Usado

Diariamente

durante

Mais de dois anos

Fonte da avaliação
Relação qualidade/preço
4
---
Decent ERP software for medium, medium-large companies
Hard to get used to in the beginning (I transitioned from QuickBooks), but as you get more and more used Intacct can be very resourceful and more powerful than other, more conventional ERP systems.
Vantagens
All the features, and integration capacity with other software.
Desvantagens
Can be clunky and not user-friendly in not a seasoned user. Some add-on features (like FA modules) have a lot to desire in order to be useful.
Resposta de

Sage Intacct

Hello John,
Thank you for your review. We truly appreciate you taking the time to share your experience using Sage Intacct! I'm glad to hear that you are having a positive experience using Sage Intacct. Please feel free to reach out to me if there is anything I can do to help!
Sincerely,
Andrew Sevillia
Sr. Manager, Customer Marketing
Sage Intacct

Respondido em 29/11/2018
Setor: Instituições religiosas
Porte da empresa: 1.001-5.000 funcionários
Usado

Diariamente

durante

6 a 12 meses

Fonte da avaliação
Relação qualidade/preço
0
---
Great Accounting System, but with some limitations
We are definitely saving time with Intacct. It is so much smoother and quicker to use. The internet based software is so easy to use compared to a program.
Vantagens
I like how users cannot force things to work like in QuickBooks. If the rec doesn't balance, they have to figure it out. Also, there's more reporting dimensions and a rigid chart of accounts so the users cannot create their own accounts.
Desvantagens
The reporting needs a lot of work. There are so many dimensions that exist in this software that you cannot run a report on. There also seems to be a fair amount of glitches and errors.
Resposta de

Sage Intacct

Hello! Thank you for taking timeout to write your review. We greatly appreciate your feedback and welcome your insights. Please feel free to reach out to me if you'd like to talk about your experience and areas for improvement in the product.
Regards,
Andrew Sevillia
[email protected]

Respondido em 30/09/2019
Setor: Administração pública
Porte da empresa: 1.001-5.000 funcionários
Usado

Diariamente

durante

Mais de dois anos

Fonte da avaliação
Relação qualidade/preço
4
---
A powerful,outstanding and popular cloud accounting and financial management tool.
It's a reliable tool that automates order management.
It's reliable tool for inventory management.
Sage Intacct enhance ease of financial planning,budgeting and forecasting.
Vantagens
I like how Sage Intacct automates billing and invoicing process.It's a reliable tool for generating employees payrolls quickly.It's simple to track and manage expenditure with this tool.It's a reliable tool for creating custom financial reports and dashboards.
Desvantagens
Sage Intacct lacks mobility support as there is no mobile application to use.
Setor: Imobiliárias
Porte da empresa: 11-50 funcionários
Usado

Diariamente

durante

1 a 5 meses

Fonte da avaliação
Relação qualidade/preço
1
---
Over Promise Under Deliver
Terrible from start to finish - we are better off using the old software we were wanting to transition from.
Vantagens
Yet to find that out. They promised a lot of features and were to customize them and turns out they cannot do any of that.
Desvantagens
not at all user-friendly. The ONLY features that work are the basic accounting which even free-to-use software does.
Razões para escolher o Sage Intacct
we thought we wanted a sophisticated advanced ERP and what we got was a dated and manual software
Razões para mudar para o Sage Intacct
promises made
Setor: Hospitais e Saúde
Porte da empresa: 5.001-10.000 funcionários
Usado

Diariamente

durante

Mais de um ano

Fonte da avaliação
Relação qualidade/preço
4
---
The easiest accounting program I've ever used
With Sage Intacct's user-friendly interface, you won't have any trouble using it and getting the job done. For my accounting needs, I generally utilize Sage Intacct's reporting tools. These tools provide me a wide range of options for reporting and analysis, and the software's user-friendly design makes it easy for anybody to use.
Vantagens
I like how well-organized the financial records are, as well as the automated payment schedules and reminders he sends to remind me of upcoming due dates. It features a better user interface than some of its rivals. Adoption was pushed by one of our staff members, and the system's users said they liked it.
Desvantagens
Sage Intacct is a great system in general, and I have no complaints. My time would be better spent if there were shortcuts. People who aren't familiar with accounting systems may have a hard time with the interface.