Sobre o DEAR Systems
DEAR Systems is a cloud-based ERP solution for small to midsized retailers, wholesalers, manufacturers, and e-commerce operators. This comprehensive solution includes modules such as e-commerce, manufacturing, purchasing, sales, inventory management, and accounting. With this solution, businesses can use DEAR Inventory to create, plan, and track each phase of the purchasing process. The solution reminds users to reorder stocks in time to avoid a situation of stock-out. Businesses can see all purchase orders with specific reports for pending purchase orders and purchase cost analysis. The software records supplier-purchasing history along with product cost to help businesses make informed purchasing decisions. The manufacturing module tracks the cost of raw materials and labor and creates a multilevel bill of materials/ subassemblies. DEAR Inventory supports many inventory management functionalities, such as serial numbers, batch/log tracking, and expiration dates. Inventory aging reports help organizations gain visibility into upcoming expiration dates of products stored in a warehouse. DEAR Inventory integrates with existing applications including Xero, QuickBooks, eBay, Magento, Shopify, and ShipStation.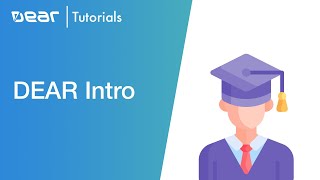 DEAR Systems não possui uma versão gratuita, mas oferece versão de teste grátis. Versão paga do DEAR Systems a partir de US$ 325,00/mês.
Preço inicial:
US$ 325,00/mês
Detalhes dos preços:
$325/month - Standard Plan $445/month - Retailing Plan $525/month - Manufacturing Plan 14-day free trial
Versão de teste gratuita:
Sim
Alternativas para oDEAR Systems
Avaliações do DEAR Systems