Sobre o Route4Me
Route4Me is a cloud-based fleet management solution designed for small, midsize and large businesses. Primary features include route planning and routing guides. It allows users to type-in or upload customer addresses and plan a route for them. Users can also track driver progress on routes in real-time and manually move customers from one route to another. Users can plan routes to fit daily, weekly, monthly, seasonal or on-demand schedules. Routes can be round trip, round trip with set time restrictions or designed to end anywhere. Route4Me includes a "command center," where users can see an overview of their entire company. Drivers and vehicles can be reassigned to different routes and drivers can make notes. Route4Me is available for a flat monthly subscription rate. Mobile apps are available for Android and iOS. It was founded in 2009 and is available worldwide.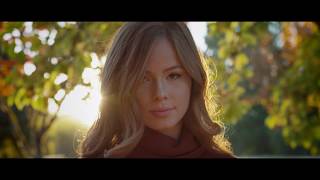 Route4Me possui uma versão gratuita e oferece versão de teste grátis. Versão paga do Route4Me a partir de US$ 149,00/mês.
Preço inicial:
US$ 149,00/mês
Versão de teste gratuita:
Sim
Alternativas para oRoute4Me
Setor: Armazéns
Porte da empresa: 10.000+ funcionários
Usado

Diariamente

em

Mais de um ano

Fonte da avaliação
Relação qualidade/preço
5
---
Best in class software and customer service.
R4Me is a fantastic tool for daily dynamic routing. It is easy to implement and very intuitive.
Vantagens
User friendly interface with plenty of options for routing. The platform offers very good level of options for routing small to medium size fleet.
Desvantagens
R4Me is a good fit for our needs and supports transportation operations perfectly. no issues to report.
Setor: Automotivo
Porte da empresa: 10.000+ funcionários
Usado

Diariamente

em

Mais de dois anos

Fonte da avaliação
Relação qualidade/preço
5
---
Great Solution for managing In-Field team members
Overall, I had a positive experience working with Route4me. They provided a great level of service and support to my team going the extra mile to enhance the application to cater to our needs.
Vantagens
The ability to plan routes for multiple team members and manage driver activity
Desvantagens
The accessibility and ease of extracting large data sets of historical routing analytics for individuals
Setor: Transporte rodoviário e ferroviário
Porte da empresa: 10.000+ funcionários
Usado

Diariamente

em

1 a 5 meses

Fonte da avaliação
Relação qualidade/preço
2
---
Can't program different colors on app
Not bad but see cons
Vantagens
Easy to optimize a route, check route in map
Desvantagens
On the app you can't color code business, residential, pickups. Which to me is the heart to my route. Will not renew
Setor: Gestão da educação
Porte da empresa: 51-200 funcionários
Usado

Diariamente

em

Avaliação gratuita

Fonte da avaliação
Relação qualidade/preço
3
---
Technical support and customer follow through terrible
Create routes to pickup our students from home and deliver them to school in the morning. Was hoping to cut route times, pickup more students at their homes, and reduce bus operating costs. Then in the afternoon take the students back home.
I was never able to complete this task with the software, as it appeared some of the features of the software once enabled did not function. Mainly no U Turns allowed. the routing continued to plan and optimize a route showing the our 40 foot school buses making U turns on narrow two lane country roads, with place to turn around. It did the same U turn in our city areas as well. Where the city streets were did not have turn arounds, and could not be pulled into residential driveways.
I feel the software MIGHT have been able to work for us, but the follow through of their technical department was so poor, I was unable to get their assistance during a demo of the product, to ask questions or learn the features of the product.
I spent over 30 hours of my time working with the trial on my own, trying to get far enough that with their assistance I would have a working solution to my routing challenges. It seems to be a complete waste of time.
Vantagens
Looked like good value, and ease of use.
Desvantagens
Technical support. Some features could not be made to work. Was promosed a demo period during my free trial, to help set up our routes, and understand the features of the software. To insure that I was able to be up and running before the end of my 7 day free trial. I was promised the demo daily, and it never happened. I actually had three appointments for the demo. The first was never confirmed. The second didn't happen until after the trial was over, and they forgot to extend the trial first, so it was delayed while the extended the trial. The third was then rescheduled, and the team never called. Not to start the demo, not to cancell or reshedule the demo again. They did not call at all. Now 2 days later, they have still not called. The only thing that worked real well, was there auto response email, and a daily auto email with ideas on why their software was helping so many companies.
Setor: Logística e cadeia de fornecimento
Porte da empresa: 11-50 funcionários
Usado

Diariamente

em

Mais de dois anos

Fonte da avaliação
Relação qualidade/preço
2
---
Expensive with lots of additional costs
There have been two times I've tried to resolve an error happening in back end when creating routes but support team has not been in touch (confirmed by chat that its a R4M error)
Its been good but the plans are inflexible and the issue above has stopped me getting the most I can out of it.
Vantagens
The reporting abilities are quite useful and easy to use
Desvantagens
There are errors and the training is not that easy to use - the additional costs also amount very quickly especially for a small operation