Sobre o ClearPathGPS
ClearPathGPS fleet management solutions are designed to help small to midsize field service businesses improve their operations and bottomlne. Helping thousands of businesses nationwide, customers include plumbing, construction, HVAC, electrical, delivery, moving and storage, landscaping, tree service, solar and more. Key functionalities include live GPS vehicle and asset tracking, driver behavior monitoring, virtual timecards, geofences, fleet maintenance tracking, and more. Accessible via the web with an unlimited number of users with native apps for Android, iPhone, and iPad devices at no extra charge. System offers thirty-second vehicle updates in the field with color coded status updates and track points with the ability to see vehicles moving automatically in real time. Over 60 reports, graphs and alerts to choose from with the ability to show full fleet history for up to one year. Quick-to-deploy and easy-to-use, users are able to setup system themselves. Live trainings are provided for each new client at no additional charge plus ongoing support. Affordable pricing and flexible terms including month-to-month contracts and option to allow seasonal users to cancel or suspend service on any vehicle at any time.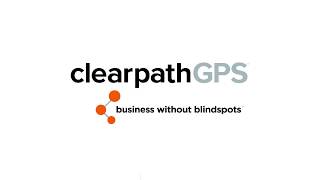 ClearPathGPS não possui uma versão gratuita. Versão paga do ClearPathGPS a partir de US$ 20,00/mês.
Preço inicial:
US$ 20,00/mês
Versão de teste gratuita:
N/D
Alternativas para oClearPathGPS
Avaliações do ClearPathGPS
Usado

Diariamente

durante

1 a 5 meses

Fonte da avaliação
Relação qualidade/preço
5
---
Wow, we are realizing what is really going on behind the scenes. Nice to be able to see all...
Being able to really know if our crews are doing what they are suppose to is invaluable. The easy of use with the software and the app allows the General Manager to really keep up with and manage the crews effectively and save money overall.
Vantagens
This system has allowed our scheduled to move and change times or add immediately based on where people are. We are able to see where every crew/driver is at any given time and make sure
company vehicles are not being used for personal use. We are able to create the virtual time card to confirm crews time actually worked. - Our rep has been wonderful to make sure all is up and running smoothly and very quick to respond when we needed additional units. Great Job by this company.
Desvantagens
We have only been using the units for 3 months but they have been great. We had one small issue of a "running" code but I called support and they reset the unit and it has worked perfectly since.
Resposta de

ClearPathGPS

Thank you Piper. We are proud to be working with AZ Roofing Works.

Respondido em 14/05/2018
Setor: Construção
Porte da empresa: 11-50 funcionários
Usado

Diariamente

durante

1 a 5 meses

Fonte da avaliação
Relação qualidade/preço
5
---
Very Easy To Set Up and Use
My experience has been exceptional from the start. Very pleasant and helpful sales staff, easy to follow instructions, great maps, accurate locations and affordable pricing.
Vantagens
I like the ability to be able to see where my fleet is with accuracy.
Desvantagens
The software is fine. There isn't anything I do not like.
Setor: Pesquisa
Porte da empresa: 1.001-5.000 funcionários
Usado

Outro

durante

1 a 5 meses

Fonte da avaliação
Relação qualidade/preço
0
---
Great management tool, cuts privacy
Vantagens
Great software to keep track of company's vehicles, suitable for small-business application. Live and reliable data analysis.
Desvantagens
The software and business model bases on data acquisition and therefore cuts employee's privacy.
Setor: Automotivo
Porte da empresa: 2-10 funcionários
Usado

Diariamente

durante

Mais de um ano

Fonte da avaliação
Relação qualidade/preço
5
---
Perfect for auto rental operation
ClearPath has been a perfect solution for tracking our rental fleet using a desktop or phone, and implementation has been simple and straightforward. We are a small business but ClearPath's customer service and support treats us like valued customers and have always been quick and responsive to address any issues.
Vantagens
ClearPath GPS units and software have been very simple to use and the support team is outstanding.
Desvantagens
We have not noticed any shortcomings in the software. It does exactly what we need it to do and has always worked. Customer service and support have always addressed any issues that arise quickly and with thorough answers and guidance.
Setor: Construção
Porte da empresa: 11-50 funcionários
Usado

Diariamente

durante

Mais de dois anos

Fonte da avaliação
Relação qualidade/preço
5
---
This company rocks!!
The one thing I have noticed about ClearPathGPS is their amazing customer service. From the purchase to the integration of the trackers every single employee has been so friendly and willing to go above and beyond for us.
Vantagens
The trackers are so easy to install and the computer software is terrific for always knowing where our guys are. The interactive map and reports you can personalize are fantastic!
Desvantagens
We had some trouble with the original trackers we got because of the network they were on. However, we traded them out for trackers on a different network and we haven't had a problem since.