Sobre o ShipStation
ShipStation is a multi-carrier, multi-channel shipping solution designed to expedite the shipping process for online retailers. Features such as batch shipping, discounted shipping rates, inventory and customer management, and custom branding helps streamline order fulfillment. Import your orders from over 60 selling channels and let ShipStation automatically apply configurable presets and shipping options. Once you create shipping labels or send your orders to a fulfillment company like FBA or ShipWire, ShipStation transmits shipping statuses and tracking information to each selling channel. Managing customer communications can be time-consuming, ShipStation simplifies this process by offering customizable packing slip, email, and tracking page templates to provide a unique, branded experience for customers. Other features include detailed reporting, prefilled international customs forms, the ability to combine and split orders, and advanced user permissions and restrictions.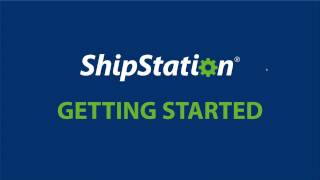 ShipStation não possui uma versão gratuita, mas oferece versão de teste grátis. Versão paga do ShipStation a partir de US$ 9,00/mês.
Preço inicial:
US$ 9,00/mês
Versão de teste gratuita:
Sim
Alternativas para oShipStation
Avaliações do ShipStation
Porte da empresa: 11-50 funcionários
Usado

Diariamente

em

Mais de um ano

Fonte da avaliação
Relação qualidade/preço
5
---
Test your shipping software - they're not all made the same
I moved from Stamps.com and cut my shipping and customer service time by 80%. I adopted this software at ~15 packages per day because it was more expensive than Stamps.com. Bad move!!! Pay extra for ShipStation from the start.
Vantagens
I've used ShipStation, ShippingEasy, ShipWorks, Stamps.com, Ordoro, and SolidCommerce with a few clients. My two favorite are ShipStation and ShippingEasy. They both have different strengths - sweat the small stuff because it really makes a difference if you're shipping 200+ packages a day. It's worth using two or more systems and then picking the best. The time spent is worth the effort.
I use ShipStation for managing the shipping and customer service from my website, Amazon, Walmart, Jet, Ebay, and Etsy. The application is rock solid. Creating manual orders is simple, as is importing orders and combining shipments. I like that I can place orders on hold and setup future shipments. Other vendors like ShippingEasy cannot do this (yet). We get a fair number or orders that have a bad address and we're able to put orders on hold until we hear back from the customer. This shipping rules and kitting options are fairly robust. It is easy to identify return customers (this is something not done well by other platforms). The UI is very buttoned-up. ShipStation also has a superior "Search Customers" function that will search on 3 and 4 part names, city, state... Some of the other vendors fail here. Having good search reduces customer service time.
Desvantagens
There are some things that ShippingEasy does better - e.g. they're a single page application and that means that the interface is super fast. ShipStation is slower as you mover around in the interface. I wish that ShipStation could manage my inventory across marketplaces and I'm in love with how some of the other vendors solicit reviews using marketing/email automation. I hope someday that vendors like ShipStation will also connect to Auth.net or Stripe.com so that we can Auth and Settle New Manual Orders. It takes a bit longer to learn ShipStation but if you're running a larger/complicated business you'll come to appreciate the power that comes with the complexity.
Setor: Bens de consumo
Porte da empresa: 2-10 funcionários
Usado

Diariamente

em

Mais de dois anos

Fonte da avaliação
Relação qualidade/preço
5
---
The Shipping Software To Beat All Shipping Softwares
Love at first sight. Everything from the easy of customizing the packing slip, email confirmation and delivery emails. The fact that it integrates with almost every platform - and even if it doesn't you can custom code your own store with their open API. Really, a fantastic piece of work.
Vantagens
What I liked the most was how easy it is to set up and get going It has a great UI that's extremely easy to use daily. Automations make daily life easier and rate preview is a godsend. I can go on.....
Desvantagens
The least that I like about this software is that they HAVE the ability to suggest features and updates, however, I don't really see too many of them actually be implemented. Now, that's not saying they don't implement any - but there are some pretty important ones that have a ton of upvotes that tech devs have said would be relatively easy to do, but they don't. Maybe there is something I just don't know...
Setor: Logística e cadeia de fornecimento
Porte da empresa: 11-50 funcionários
Usado

Diariamente

em

Mais de dois anos

Fonte da avaliação
Relação qualidade/preço
4
---
Shipstation is great software for the price, but it has its limitations
Shipstation is great, but as you scale out your business you will most likely need to move to a more robust WMS. For many start up companies that do not have a lot of inventory or a high volume of SKU's, Shipstation will provide a powerful tool that can help speed up fulfillment and release many of the frustration of shipping product while not costing you huge amounts of money.
Vantagens
Shipstation is great for companies that are looking for a label printing solution for there shopping carts. Shipstation is able to handle high volumes of orders and allows for labels to be pre-printed, which can greatly increase the fulfillment time. There are pretty good filtering options that can lead to more efficiencies when printing that can save time with your fulfillment team.
Shipstation integrates with many different platforms fairly seamlessly, which allows for more diversity in the ever growing number of platforms that are out there. They are also constantly adding new platforms that can integrated with.
I think the fact that this software is user friendly and efficient in its design makes this software a worthwhile investment for those that need a better shipping solution.
Desvantagens
The issues that we have run into with this software as we have scaled to processing over 3000 shipments a day are too many holes which can cause many opportunities for errors, processing speeds, and lack of flexibility.
When you are processing up to 3000 orders a day problems flesh themselves out quickly. One issue that has arisen is the inability to hold people accountable when errors occur. For example, since the labels are pre-printed there is not a simple to way to know who misshiped an order when it is sent incorrectly to a customer. On top of that, since the labels are pre-print there is no way to verify through software on the outbound that a shipment is correct. You have to trust that your team is packing order correctly, which is guaranteed to cause problems regardless. There is also the possibility that labels can be double printed or not printed at all since labels are processed and then a PDF is created to print orders. This has been costly for us an multiple occasions, which is hardly preventable no matter who you have printing.
Due to the fact that Shipstation is cloud based this can cause issues with processing speeds. We have seen hang ups (especially on Mondays) that cause the whole team to be slowed down due.
The other issue with cloud based system is the lack of flexibility for Shipstation to be customized to how you would like it. If changes are made they have to be made globally, which can take a while or just simply cannot happen altogether.
Setor: Varejistas
Porte da empresa: 2-10 funcionários
Usado

Diariamente

em

Mais de um ano

Fonte da avaliação
Relação qualidade/preço
5
---
Central shipping hub for all ecommerce, including Walmart Marketplace
Shipstation makes fulfilling orders simple. I'm able to set rules and automation for orders coming in from my various storefronts (Walmart, Ebay, WooCommerce). I love the ability to instantly print to my thermal printer instead of having to ctrl+p, it saves a few seconds each order which adds up very quickly. I also like that it usually will tell me if another form of shipment is less expensive than my defaults.
Vantagens
It integrates with Walmart Marketplace. Currently no other shipping software works with Walmart. That said, it really is a good product.
Desvantagens
Doesn't fully integrate with Etsy. It can import orders but is not able to add gift receipts. This is probably an issue more on Etsy's side, but as it is now, I still have to use Etsy's store interface to fulfill orders.
Setor: Artes e artesanato
Porte da empresa: 11-50 funcionários
Usado

Diariamente

em

Mais de dois anos

Fonte da avaliação
Relação qualidade/preço
5
---
Shipstation Changed My Life
We started with shipstation when our small online shop was shipping well under 100 items a month. I'd tried a few other softwares, and none of them compared. Now, our business has grown many, many times over, and shipstation has scaled with us without a hitch. It's incredibly easy to use, integrates wonderfully with our online storefront, ebay, etc... I've recommended it to many, many people over the years, and I really can't imagine running my business without it!
Vantagens
Ease of use and feature richness. We had tried a couple of other shipping systems for our online shop, and none were as intuitive and user friendly as Shipstation. We were able to get up and running very quickly when we first started, and now, many years later, I've learned much of the the deep functionality that lays beneath the simple surface.
Desvantagens
I had to think a while, but I do with the dashboard reporting was a bit clearer and easier to read. There are a couple of widgets on there that I have still to figure out quite how to read.