Sobre o Deputy
Deputy is a cloud-based human resource management (HRM) solution that provides employee management and scheduling functionalities. Deputy's rostering application can calculate overtime and provide capabilities to schedule staff. If a team member cancels their shift, managers can send a shift request to their next available staff member and fill the shift's space. In addition to time/attendance and scheduling, Deputy incorporates other features that include a communication platform that creates a way to generate announcements in a single space for all employees. Deputy also supports integration with several payroll platforms on the market and offers performance management functionalities to the users. Support is provided via phone, employee guides, and other online resources.
What is Deputy?
Deputy is an all-in-one workforce management solution that simplifies employee scheduling, timesheet management, and workplace communication.
How do you use Deputy?
New users create a Deputy account online and configure settings for business locations, areas, and staff. A web-based interface is used to create employee schedules, manage time/attendance, and more. Deputy can integrate with external systems or timesheets can be exported to payroll.
Who uses Deputy?
Deputy is used by HR managers and employees in businesses of all sizes across many industries, such as healthcare, hospitality, education, and many others.
How much does Deputy cost?
Deputy offers a free starter plan for businesses with 100 employee shifts per month. Their premium plan, which covers unlimited shifts per month, is $4.50 per user and billed monthly. Custom pricing is available for enterprises with more than 250 employees.
Does Deputy have an app?
Yes, Deputy has two mobile apps, an employee scheduling app for managers and a time clock app that allows employees to clock in/out using facial recognition. Both apps are compatible with iOS and Android devices.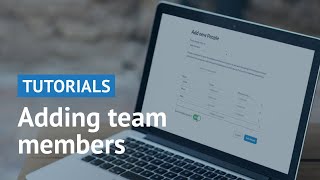 Deputy possui uma versão gratuita e oferece versão de teste grátis. Versão paga do Deputy a partir de US$ 2,50/mês.
Preço inicial:
US$ 2,50/mês
Versão de teste gratuita:
Sim
Alternativas para oDeputy
Usado

Diariamente

durante

6 a 12 meses

Fonte da avaliação
Relação qualidade/preço
5
---
Excellent & Easy to Use Time Management System
Our experience with Deputy right from the very beginning has been nothing but fantastic. If you have any questions, they are answered, if you need help you can get it & it is also very cost effective.
We employ about 30 people & work in the Construction Industry. Due to the fact that there are many varied competencies involved in the type of works we do and there is also a number of different locations on any given day, rostering our staff used to be an absolute headache. Since implementing Deputy we have found this task to be completely trouble free. When we add our Employees to Deputy we input all of their relevant "Training" which includes competencies & site inductions which assists us tremendously when choosing who we can roster to the many different daily tasks we undertake. Our industry also requires that hours of work is reported of which is another feature Deputy is of tremendous value for. Not to mention the ease of actually paying our Employees each week via the connection with Xero.
Vantagens
The most helpful feature for us is the "Training" which allows us to know which of our Employees are qualified to undertake different tasks. It is also extremely handy when it comes to paying our wages - no more time sheets !! Once the Employees times have been approved which we try to do on a daily basis, it is just a matter of pushing the button & our payroll in Xero is ready to go. Also the "Scheduling" is wonderful & extremely easy to use.
Desvantagens
The Android app doesn't provide as many features as the IPhone app.
Setor: Varejistas
Porte da empresa: 11-50 funcionários
Usado

Diariamente

durante

Mais de dois anos

Fonte da avaliação
Relação qualidade/preço
5
---
Deputy is seriously like the sheriff that came in and cleaned up our employee scheduling...
We had employees staying clocked on after shifts milking the clock. We didn't notice it until it was time to run payroll. Now this tells me whenever someone stays on more than 5 minutes past their shift. Or clocks in more than 5 minutes early. 6 stores, 3 shifts a day, it really adds up quickly!
Vantagens
Easy to learn. As the person in charge I not only had to learn this product, but I had to train everyone else on this product. And not just train them, but sell them on why it was better than what we were using. Luckily, Deputy is so complete, it was easy. They haven't forgotten a single step.
Desvantagens
I wish it synced with my Google calendar. Only thing missing.
Setor: Serviços de Facilities
Porte da empresa: 11-50 funcionários
Usado

Diariamente

durante

Mais de dois anos

Fonte da avaliação
Relação qualidade/preço
5
---
Deputy
It's a wonderful product it really helps keep everything on track
Vantagens
It allows the company to clock in and out keep track of their hours check their schedule take time off send messages to everyone as a whole for updated issues within the company
Desvantagens
There are none this is a really good app I highly recommend
Setor: Serviços ao consumidor
Porte da empresa: 11-50 funcionários
Usado

Diariamente

durante

1 a 5 meses

Fonte da avaliação
Relação qualidade/preço
1
---
What they sold me was not what l got!
Terrible
Waste of valuable money and time.
Vantagens
Sales team in Sydney are good.
Looked easy for my sub contractors to use
Price per user was reasonable
Desvantagens
Once you buy the product you speak to overseas people that don't understand the product or give you different information from the sakes team.
If you need a client database it goes in under location but causes lots of issue's.
You cant see if the sub contractors have accepted the job you have posted. No confirmation in calendar at all.
Communication is terrible and the product doesn't do what they sold it to me on. If you are running a services business specifically cleaning be careful. Complete waste of time and money. Btw there geo fencing needs an overhaul.
Setor: Hotelaria
Porte da empresa: 51-200 funcionários
Usado

Diariamente

durante

Mais de dois anos

Fonte da avaliação
Relação qualidade/preço
5
---
Deputy Review!
Vantagens
What we like most about this software is the ease of clocking in and out and tracking our employees locations.
Desvantagens
We like almost everything about Deputy besides how it and ADP integrate. We are still trying to figure out how to connect the two.