Sobre o Jobber
Jobber is a cloud-based field service management software solution that allows small and midsize service businesses to manage field staff, provide customer support, and expand business operations either through a mobile app or a desktop dashboard. As a service business solution, Jobber supports over 50+ service industries and provides interchangeable tools such as an integrated CRM, real-time scheduling and dispatching, expense tracking, invoice creation and billing, online booking, a self-service client hub, quoting, client reminders, automatic emails and many more. With time tracking functionality, Jobber's scheduling module allows users to update any job in real-time such information on task completed and project progress so management can effectively track field personnel. For assignments, management teams can set up individual jobs or recurring contracts and assign multiple field technicians to a single job. Jobber allows users to create professional invoices using customizable templates and will automatically send invoices via email. For epayments, Jobber partners with various electronic payment apps, such as Stripe and Paypal to streamline electronic billing. Jobber's customer relationship management (CRM) module will track past clients' contact information allows users to create custom fields, tags, attach files or phones, and more. All of this is connected back to the billing and work history. In addition, any client can approve quotes, schedule work orders, pay invoices and communicate with service teams using Jobber's self-service client hub. The Jobber app is available for iOS and Android devices.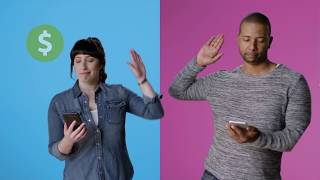 Jobber não possui uma versão gratuita, mas oferece versão de teste grátis. Versão paga do Jobber a partir de US$ 35,00/mês.
Starting Price:
US$ 35,00/mês
Pricing Details:
Jobber offers 3 plans with different available features and numbers of users per plan. Jobber Core starts at just $35/mo (annual plan) Jobber Connect starts at $98/mo (annual plan) Jobber Grow starts at $196/mo (annual plan)
Versão de teste gratuita:
Sim
Alternativas para oJobber
Industry: Serviços de Facilities
Company size: 2-10 funcionários
Usado

Diariamente

durante

Mais de dois anos

Fonte da avaliação
Relação qualidade/preço
5
---
Jobber is the BEST
I first started using jobber almost 5 years ago when I decided to test out the free trial. Since that day, I have continued using the software and have grown my business over 400%. I think one of my favourite parts about jobber is the level of exceptional customer service; not only online but also in person. Additionally, my work flow for my business has improved a vast amount over the years. Invoicing: What used to take me hours, is now a simple 30 minute task. Quoting: What used to be done on a scrap piece of paper, is now done on my iPhone. Scheduling: What used to be done on excel, is now organized through the online calendar which can be accessed anywhere, anytime. Overall, I would recommend jobber to anyone running a service based business, and would be happy to answer any further questions.
Vantagens
-The jobber platform is very easy to use and can be learned quickly.
-Batch invoice creation is extremely helpful.
-Jobber makes quoting, booking and scheduling jobs a breeze!
-Having a client hub is a real crowd pleaser.
Desvantagens
Jobber is overall a 5/5 software system that has been the best thing for helping my business grow. Over the almost 5 years of using Jobber, the only thing I would like to remind people is that once you delete something, there is no way to get it back. I accidentally deleted an invoice once, and it was gone for good. This was my mistake, so as long as you're more cautious than I was that day, you'll be good.
Resposta de

Jobber Software

Andy! Thanks so much for this thorough feedback. We're so proud to work with your team and are so glad to hear we've been able to help make improvements across your processes.

Unfortunately we can't always recover deleted items, but sometimes we can, so always feel free to reach out to our Success Team in the event we can recover something just in case.

Thanks again for taking the time to leave a review :)

Respondido em 23/04/2019
Industry: Manutenção predial
Company size: Profissional autônomo
Usado

Diariamente

durante

6 a 12 meses

Fonte da avaliação
Relação qualidade/preço
3
---
Overall a great program
Ease of use and quickly putting in jobs. Could do a lot better if their software handled client credit on account and texting freestyle and dropped their monthly payment to more reasonable price for small business to use.
Vantagens
Great look and ease of use. Works on all devices.
Desvantagens
Compared to other programs like this, The cost for options is quite high. They are pushing more to have credit cards processed through them and have done away with paypal payments. There is only texting of canned messages. My biggest issue. Over all though the $130.00 a month for half way decent options is to high. If you pay a full year in advance then that price goes to 99.00 a month. So charging you 30 more paying by the month is another down fall for this software. To pay in advance for small business it penalizes them. Another downfall is how it handles your clients that over pay or pay in advance by applying credit to their account. I does not handle this very well at all!
Resposta de

Jobber Software

Hi Joel, thank you for your review and this feedback. We'd like to make sure you're getting the most value of your plan so it's more than worth your monthly investment. Please reach out to our Success Team via phone (1-888-721-1115), chat, or email ([email protected]), and we'll do our best to make sure you're getting the most value out of Jobber. We'd also like to collect some additional feedback around what could be more helpful for your business, and do our best to potentially offer some alternative workflows that work best for you and your team. Thank you again for your feedback!

Respondido em 02/09/2020
Industry: Serviços ao consumidor
Company size: 2-10 funcionários
Usado

Diariamente

durante

6 a 12 meses

Fonte da avaliação
Relação qualidade/preço
3
---
Overall good but ...
Vantagens
I used this software for a year in a home cleaning business.
I liked that you can get a file for each client with their jobs, so it's easier to find them in case you need them. And at the same time you can keep the instructions saved depending on the job.
Also is friendly to schedule if you have different teams.
The app is easy to use for workers and leave written instructions.
Desvantagens
- The dashboard in the app is not good. I always had to login through the browser to manage the jobs.
- I never could use the text message since it was not available in Australia.
- Monthly/year payment is the same even when you don't get all the features.
- Reports are not sync with #job vs #invoice, so if you cancel your subscription you need to be aware about the description to find the correct job+Invoice. (jobs numbers are different than invoice number).
- I cancelled my subscription few days before to don't get charged the year but they did charge to my card anyway. So I have lost the currency conversion change (USD to AUD).
- I cancelled my subscription because I am closing the business, but they don't have a cheaper plan so don't loose all the data for the transition. for that I've switched to SERVICEM8, which you pay for what you use and has better features.
Resposta de

Jobber Software

Hi there Mariela, thank you so much for taking the time to share your review!

It's wonderful to hear that you loved Jobber's features for running your home cleaning business.

All of our product updates come directly from customer feedback, and we are always looking for ways that we can improve. I will be sure to share your product and subscription feedback with our development teams.

If you have any further thoughts you'd like to share or are ever back in the market for software, we would love to connect with you! Our support number is 1-888-721-1115, and you can also reach out via live chat. All the best.

Respondido em 21/12/2021
Industry: Serviços ao consumidor
Company size: 2-10 funcionários
Usado

Diariamente

durante

1 a 5 meses

Fonte da avaliação
Relação qualidade/preço
1
---
Customer service is beyond appalling! Features that you pay for just don't work.
You can sign up and pay them money without ever speaking to anyone but when you want to cancel they say that you MUST call there office in the US and if you don't and your subscription expires, you have no access to your account. Meanwhile, your clients are still getting appointment emails and the program keeps going along without you able to stop it. Customer service is beyond appalling, you send a request and you get a response after 4-6 days with a question and then you have to wait another 4 -6 days for another one-line email with another question - it is beyond frustrating. Features I am paying for just don't work and it has been 8 weeks now and I am being asked the same questions over and over with no answers.
Vantagens
Absolutely nothing worth the price they are asking. Super expensive with features that just don't work and they don't seem to care.
Desvantagens
I signed up because of the payroll and employee scheduling capabilities but it turns out that during my first QB sync that this doesn't work. It syncs employees time in at 5 hours earlier so I am having to manually input them every week. Appalling customer service - minimum 4 days to reply to emails (new person each time who asks the SAME questions over and over) its been 7 weeks and they haven't worked it out yet.
Resposta de

Rebecca

Hi there Madonna,

First off, we would like to apologize for all of the frustration you experienced with our team and the issues happening with time entries not properly syncing over to QuickBooks Online. What happened here is far from our goal at Jobber, which is to help people in small businesses be successful.

We took a look at the history of this issue and it looks like there were some communication issues between our Tier 1 and Tier 3 support team and a breakdown in our normal processes. We know our customers are busy people, so our goal is to provide quick solutions, and the fastest possible turnaround time when issues do occur. What happened with your issue is far from what we see as our standard of customer service, and we're very sorry this was your experience.

In terms of the timesheet syncing errors, our developers are still looking into what went wrong by working with the QuickBooks Online development team. This is an issue we haven't seen before, and we are working hard to understand the root of the problem. The goal of timesheet syncing is to save our customers time and guarantee accuracy, so we absolutely want to make sure this is resolved.

Thank you for taking the time to leave this feedback for our team. We've taken note of what happened in all of these areas to prevent issues like this going forward, and again, we're very sorry this was your experience.

Respondido em 22/02/2018
Industry: Serviços meio ambientais
Company size: 2-10 funcionários
Usado

Diariamente

durante

1 a 5 meses

Fonte da avaliação
Relação qualidade/preço
0
---
Good Software.....Greedy Management
Vantagens
I love how easy it was to set everything up and get started with this software. The calendar is great as well as many other features.
Desvantagens
I HATE that I cannot charge our clients the credit card processing fee automatically. It is very time consuming to have to tell every single person to call or email the office if they want the 3% convenience fee added to their invoice and update their payment settings. This was supposed to make collecting money easy - not so time consuming and such a headache.
I also HATE that management is so greedy that they would only allow pictures on line items in the most expensive plan offered. I was unaware that Jobber had a "bug" at the time I started using this and months later, half way through a quote, I suddenly discover I am no longer allowed to add pictures to line items without upgrading to the most expensive plan for an extra $100 a month. We only have 5 users and will never be interested in the additional features with the grow plan. It feels very wrong that Jobber would only give this option for $200 a month when numerous other softwares offer pictures for under $100 a month.
Resposta de

Jobber Software

Hi Marcus, thank you for taking the time to share your feedback. It's wonderful that you're finding Jobber easy to use in running your day-to-day operations, and that you're enjoying the scheduling features.

We are always eager to learn about how we can improve, and we are very sorry to hear about your negative experience.

Our team would love the opportunity to directly discuss your product feedback, and better understand how these features would positively impact your business. Our support team is available from 8am-5pm MT, M-F at your convenience by phone (1-888-721-1115) or email ([email protected]). We would be happy to address your concerns about your subscription and feature changes.

Respondido em 14/10/2021