Sobre o ClickUp
ClickUp is a cloud-based collaboration and project management tool suitable for businesses of all sizes and industries. Features include communication and collaboration tools, task assignments and statuses, alerts and a task toolbar. Users can assign comments and tasks to specific team members or groups of team members. Comments and tasks can be marked as resolved or in progress, or users can create custom statuses. Projects can be viewed from an Agile dashboard or organized by assignee. The activity stream displays tasks as they're created and completed in real time. Users can configure notifications to be sent only for specific items. The mentions feature alerts users when another team member names them in a discussion, and comments can be edited after posting. Integrations include Slack and GitHub. Support is offered over the phone and via email. Pricing is per month.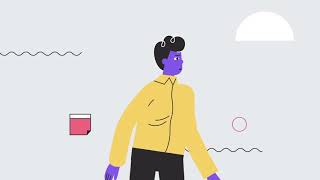 ClickUp possui uma versão gratuita e oferece versão de teste grátis. Versão paga do ClickUp a partir de US$ 5,00/mês.
Preço inicial:
US$ 5,00/mês
Detalhes dos preços:
FREE: - 100MB storage - Unlimited Tasks - Unlimited Users UNLIMITED: $5 user/month billed annually or $9 user/month billed monthly. - Unlimited Storage - Unlimited Views - Unlimited Integrations - Unlimited Reporting - Guests and Permissions - Goals - Portfolios - Custom Fields - Send and receive emails - 1,000 Automations/month - View today's activity on Pulse (live overview) BUSINESS: $9 user/month billed annually or $19 user/month billed monthly. - All Features of Unlimited Plan - 2FA and Google SSO - Goal Folders - Custom Exporting - Private, Protected, and Default Views - Workload - Send and receive emails - All Dashboard widgets - 10,000 Automations/month - View historical data on Pulse (live overview) - Extra guests ENTERPRISE: Contact Sales for Pricing - All Features of Business Plan - Single Sign-On (SSO) - Contract Review & HIPAA - Increased API limits - Custom Onboarding - Dedicated Success Manager - Advanced Permissions - 100,000 Automations/month - Send and receive emails
Versão de teste gratuita:
Sim
Alternativas para oClickUp
Setor: Importação e exportação
Porte da empresa: 11-50 funcionários
Usado

Diariamente

em

1 a 5 meses

Fonte da avaliação
Relação qualidade/preço
4
---
Melhor software de Produtividade e Gestão!!
Ainda há alguns pormenores a serem trabalhados no software, mas até à data é o software que mais facilita o meu dia a dia. Através do ClickUp, consigo ter todos os detalhes e informação acerca de um projeto à distância de um clique (Emails trocados sobre o projeto, anexos, subtarefas, detalhes, chat, atividade...)
Vantagens
- Criação de tarefas através dos emails (os emails ficam anexados à tarefa);
- Diversas vistas (calendário, lista, tabela, blocos, mapa mental, etc.), todas elas vinculadas às mesmas tarefas;
- Possibilidade de ver apenas tarefas e calendário de um projeto específico, ou então de uma visão geral de todos os espaços existentes;
- Código/link webcal (iCal) para sincronizar os eventos/tarefas datadas, com o calendário do smartphone;
- Automatismos;
- Criação de templates.
Desvantagens
- Mobile app pouco desenvolvida na questão do calendário. Só é possível visualizar por hora.
- Não é possível criar gráficos para análise de estatísticas. As únicas estatísticas disponíveis são acerca das próprias tarefas (registos, datas e status).
Setor: Publicidade e marketing
Porte da empresa: 2-10 funcionários
Usado

Diariamente

em

1 a 5 meses

Fonte da avaliação
Relação qualidade/preço
5
---
Completa e personalizável
Com ClickUp consigo tornar meus processos mais transparentes para os meus clientes. Gostamos de usar os formulários para permitir que os clientes criem novas demandas para a agência. Depois, o cliente pode acompanhar o status dessas tarefas. Toda semana fazemos uma chamada de vídeo para revisar o que foi feito e o que precisa ser realizado na semana atual, e deixamos todas as notas sobre a reunião num documento que reúne todas as revisões semanais, o que torna fácil se lembrar o que foi discutido com o cliente na semana passada.
Vantagens
ClickUp tem muitos recursos úteis em uma única ferramenta, e permite que eu personalize quais desses recursos quero ativar, dessa forma, se eu quero uma tela mais organizada e enxuta, só preciso desativar algumas funcionalidades que não vou usar. Em outros casos, quero utilizar todos os recursos e mesmo assim fica fácil de usar a ferramenta porque a interface é organizada e bonita, tornando a minha experiência de uso agradável. Meus projetos se encaixaram muito bem no ClickUP para acompanhar as tarefas e novas demandas que meus próprios clientes podem gerar através de um formulário público. Além disso, é surpreendente a velocidade que a ClickUp consegue entregar novas recursos e melhorias na ferramenta. Faz a gente sentir que o valor investido na ferramenta vale cada centavo.
Desvantagens
ClickUp foi desenhado para ser modular, tornando fácil para que as pessoas possam configurar da maneira que mais agrada, mas toda essa liberdade me faz pensar que alguns módulos como dashboard ficaram mais deslocadas. Além disso ainda não há uma organização fácil de arquivos por pastas, e o chat não permite separar conversas por tópicos como no Slack, por exemplo. Também gostaria que a tela de caixa de entrada tivesse recursos e aparência similar ao Todoist.
Setor: Design
Porte da empresa: Profissional autônomo
Usado

Semanal

em

6 a 12 meses

Fonte da avaliação
Relação qualidade/preço
4
---
Otimo para gerenciar projetos
Me ajudou a gerenciar um projeto junto a um cliente sendo assim mais fácil entender as prioridades do cliente.
Vantagens
Gostei bastante da função de importação junto ao Asana e seus diversos recursos com muito menos bugs que outras ferramentas.
Desvantagens
Para alguns pode ser meio complicado de se entender no inicio, o que pode ser uma dificuldade quando se trabalho junto ao cliente, mas passado isso se vê o quão bom ele pode ser.
Setor: Publicidade e marketing
Porte da empresa: 2-10 funcionários
Usado

Diariamente

em

6 a 12 meses

Fonte da avaliação
Relação qualidade/preço
5
---
Diamond in the rough
A good start. Has the potential to become a great contender to market leaders like JIRA, Asana, and Monday.com etc. But they really need to beef up their UX and optimizations teams. They really need to stop adding more fringe features, and focus more on polishing the essential, core functions.
Vantagens
Has a LOT of features. Very flexible in theory & concept and allows you to play with your data, plans, timelinnes, tasks etc in many many ways to find the insight you're looking for.
Desvantagens
Too many micro-features. Sometimes when you try to appeal to EVERYONE, it makes you look less focused and cluttered. There's so much of tiny little fidgets and trinkets in there that sometimes it gets a bit stressful trying to navigate the interface. Also the apps, and more importantly the notifications need a LOT of TLC. A long way to go before I can completely abandon the web/desktop apps for mobile version.
Setor: Internet
Porte da empresa: 2-10 funcionários
Usado

Diariamente

em

1 a 5 meses

Fonte da avaliação
Relação qualidade/preço
0
---
Clickup is packed with features, but it needs some polishing
Clickups main strength is to give the user full control over how they want to manage their tasks and checklists, while also give the option to viw them the way they prefer it. There is a bit of a learning curve with clickup, but one you get the hang of it, clickup has the possibility of saving a lot of time (for example with recurring tasks for us).
For the productivity freaks like me, clickup is an uncut diamond that need a lot of polishing (mainly better styling in terms of visibility of featues - especially for people with bad eyesight like my girlfriend - but also in terms of using the screen space as optimally as possible). I hope that with time the styling gets updated such that new users can get the same enjoyment out of this system as we have when we applied our own styling to clickup.
Vantagens
I like that there is so many ways you can customize and view you tasks, which was vital for my girlfriend and i who uses clickup for managing our daily lifes together and for our jobs. The primary reason we switched to clickup was the ability to make recurring tasks, such that we could keep track of maintenace tasks in our home that doesn't have to be done every week.
Before i managed this manually for us, but now we have automated this with clickup. In combination with this we wanted to have one system to manage all over our tasks, reminders and notes, which clickup can do for us. We also wanted to be able to switch views, bacause my girldfriend wants to see tasks in a list view, where i prefer a board view, which was what the main thing that convinced my girlfriend to switch over from trello, which doesnt have this feature.
Desvantagens
The main problem we have with clickup is the overall styling and layout of clickup. Mainly many of the colors in the app is too neutral and often just different shades of grey, which makes it hard to distinguish one thing from another.
Also the acitivity overview in each task is WAY to big, and it would be cool if this was made an optional thing to view, which was hidden at default or could be set to hidden in the settings because we rarely use it.
Lastly the individual elements on the views and for each task has way to much padding around them, which makes it such that you almost cant see any of the important (in my opinion) things on each task, whick is the checklists and the subtasks, which gets pushed out of view when you are rolled to the top of the task, especially when viewing things on a laptop. This also applies to list view, where the tags (which is also hard to read for my girlfriend with bad eyesight) could be moved out to the right instead of being underneath the task name to fill less on the screen so more can be viewed.
To try and make up for these problems, i have actually made my own styling to clickup (i am a system developer myself in my daily job) to solve many of the isues we have with it. When these things are solved, clickup becomes much more intuitive and user friendly to us.
We hope that with time the styling will improve such that we dont have to make out own styling, but in the meantime we get around these issues by this method.