Sobre o Wrike
Descrição não disponível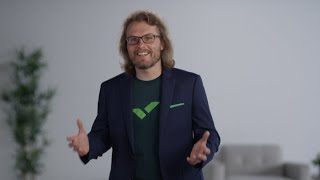 Wrike possui uma versão gratuita e oferece versão de teste grátis. Versão paga do Wrike a partir de US$ 9,80/mês.
Preço inicial:
US$ 9,80/mês
Detalhes dos preços:
FREE: plano básico para equipes de até 5 usuários: Projetos e colaboradores ilimitados, recursos principais. Professional: $9,80 por usuário / mês Business: $24,80 por usuário / mês faturado anualmente Enterprise: para receber preços precisos, entre em contato diretamente com o Wrike.
Versão de teste gratuita:
Sim
Setor: Software
Porte da empresa: 11-50 funcionários
Usado

Diariamente

durante

6 a 12 meses

Fonte da avaliação
Relação qualidade/preço
5
---
Exceptional project management
Wrike has transformed our project management process dramatically. Efficiency is up, visibility on pending work is greater, and we love this product.
Vantagens
Wrike is about as close to a "perfect" project management software for us as you can get. When buying a product, there are always going to be a few things that don't exactly work the way you'd like, but the number of those instances with Wrike are few and far between.
Desvantagens
Nothing really, there are a few minor gripes about design decisions and a few very basic features that we (and other users) feel the product should have, but there is nothing major and they are all easily worked around.
Razões para escolher o Wrike
Basecamp is a great product, it just wasn't powerful enough to meet our needs.
Razões para mudar para o Wrike
We reviewed all the major players in project management, and Wrike was just hands down better for our use case. None of the other products came close to meeting our use case the way that Wrike did.
Setor: Serviços e tecnologia da informação
Porte da empresa: 10.000+ funcionários
Usado

Diariamente

durante

Mais de dois anos

Fonte da avaliação
Relação qualidade/preço
5
---
Wrike offers highly customizable team organization options
Wrike is one of my go-to applications for working on the go, updating tasks, and providing feedback to colleagues from any Android or iOS mobile device. Applications like email and a virtual task calendar on platforms like Google, Outlook, and Calendar may be synchronized with it.
Vantagens
I appreciate that Wrike provides us with features and tools to make our jobs easier. I also appreciate how well the graphical interface works, and how you can utilize it to improve your output. I had a great time, and I like the variety of tools and functions available.
Desvantagens
Even if Wrike lacks the features described so far, its usage and application adds value and guarantees the activities without any problems. I would want it to have these features.
Setor: Hardware
Porte da empresa: 2-10 funcionários
Usado

Semanal

durante

6 a 12 meses

Fonte da avaliação
Relação qualidade/preço
5
---
Best managing tool
Wrike helps us track who's doing what, establish deadlines, and follow up. Because of missing security features, I switched to Monday.
Vantagens
It's a tool all departments can utilize to finish work quickly and without delay. Its functions let you track task progress, time, and member comments. Wrike helps our projects to be finished in record speed and with organization, making our clients happier with delivery timelines and all project activities, drawing more customers to the enterprise.
Desvantagens
The software's various capabilities might be hard to use, thus the learning curve is considerable. Startups with few consumers may find it expensive. Due to the homepage's size, crucial notifications can be ignored.
Setor: Internet
Porte da empresa: 1.001-5.000 funcionários
Usado

Diariamente

durante

Mais de dois anos

Fonte da avaliação
Relação qualidade/preço
5
---
Intuitive Project Management System
With the aid of Wrike's help portal and chat customer service, I learned a lot in a short period of time. With this application, you may generate databases of important information relevant to specific projects of any data type. Through the usage of its API, you may connect to, communicate to, and receive data from other programs you may already be using.
Vantagens
Using Wrike has helped us keep our teams on the same page when it comes to complicated projects and tasks. It has helped us integrate the product with our agile processes, manage our sprints, and generate bespoke dashboards and reporting. Creating bespoke task lists in Wrike allows me to make sure that every portion of the project is performed correctly and on time by every person that has to complete assignments. This is my favorite feature.
Desvantagens
There is no way to set task priorities in Wrike's task management software. It is only important for a task to have a high priority setting. Because of this, it is difficult to prioritize all project activities and guide team members on which work should be completed first.
Setor: Artes e artesanato
Porte da empresa: 51-200 funcionários
Usado

Diariamente

durante

6 a 12 meses

Fonte da avaliação
Relação qualidade/preço
4
---
Katie's Wrike Review
Overall my experience was enjoyable with Wrike
Vantagens
I most liked the way you can collaborate in the software with your coworkers.
Desvantagens
I least like the way Wrike organizes the tasks for you
Razões para mudar para o Wrike
Wrike seemed like the best option at the time