Sobre o Jira
Jira Software is a business process management tool used by agile teams to plan, track and release software. Jira Software supports Scrum, Kanban, a hybrid model or another unique workflow. Jira enables users to create project roadmaps to map out all projects in progress. The project board includes a drag-and-drop interface that allows teams to manage every project detail. The system offers functionality to create user stories and issues, plan sprints and distribute tasks across the team. Users also have access to information from thousands of business apps, from design and monitoring tools to source code and productivity apps. A mobile app is available for Android and iOS devices. Pricing is per user per month. Support is available through an online support portal, online documentation and tutorial videos.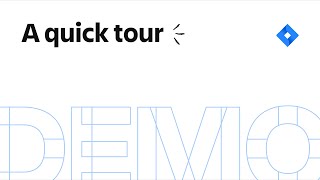 Jira possui uma versão gratuita e oferece versão de teste grátis. Versão paga do Jira a partir de US$ 7,00/mês.
Preço inicial:
US$ 7,00/mês
Versão de teste gratuita:
Setor: Publicidade e marketing
Porte da empresa: 51-200 funcionários
Usado

Diariamente

em

6 a 12 meses

Fonte da avaliação
Relação qualidade/preço
5
---
Uso muito o Jira
De forma geral o Jira atende muito bem as minhas expectativas e necessidade e recomendo muito no uso diário. Acompanho muito bem o que tem que ser feito nos meus projetos.
Vantagens
O Jira é uma ferramenta excelente para gestão de processos e equipe ágil. Ele possui muitas funções importantes como as automações que são fáceis de configurar.
Desvantagens
No decorrer da utilização, percebi que o projeto de última geração não possui as mesmas funções de um projeto clássico. Com isso, tive dificuldade em criar um novo quadro no mesmo projeto.
Setor: Serviços jurídicos
Porte da empresa: 11-50 funcionários
Usado

Semanal

em

Avaliação gratuita

Fonte da avaliação
Relação qualidade/preço
0
---
Excelente ferramenta para acompanhamento de projetos
Acompanhamento de projetos ágeis é com o Jira. Não é atoa que é uma das soluções mais utilizadas.
Vantagens
Funcionalidades que auxiliam no acompanhamento de projetos amplamente utilizadas por equipes ágeis. As possibilidades de integrações são uma boa pedida para quem deseja automatizar ainda os seus processos.
Desvantagens
Sem problemas até então. No início pode ser um pouco confuso, mas nada que não seja impossível de dominar.
Setor: Construção
Porte da empresa: 2-10 funcionários
Usado

Outro

em

1 a 5 meses

Fonte da avaliação
Relação qualidade/preço
0
---
Diversificado
Ele é simples, dinâmico e ajuda a ser um trabalhador pró ativo.
Vantagens
É bem intuitivo no quesito gerenciar trabalho, subjugar etapas, monitorar serviços. O layout é bem simples, positivamente falando
Desvantagens
Pra quem não tem noção ou não entende o objetivo do programa, terá dificuldades com o engajamento por falta de um tutorial.
Setor: Semicondutores
Porte da empresa: 501-1.000 funcionários
Usado

Diariamente

em

Mais de dois anos

Fonte da avaliação
Relação qualidade/preço
5
---
Jira for bug tracking and project management
I highly recommend Jira for a bug tracking tool and especially for Agile software teams. For us it has really made a difference in terms of: team collaboration, Agile methodology adoption, decreased time to market of new projects/new features and on the overall teams' spirit. We have seen a wide adoption for the other departments as well, non software development.
Vantagens
We used several bug tracking tools in the past but Jira is by far the best one. What I like most:
- user friendly interface, provides a nice user experience
- Agile SCRUM/Kanban support out of the box
- extremely configurable on almost everything
- extendable through custom scripting, either built-in or via addons
- very collaborative
- there are thousands of addons in the marketplace; you can even write your own
Desvantagens
Being so flexible to be configured, the learning curve for admins is a little steep.
The price is based on the number of users and if you experience wide user adoption in a big company, you end up in paying more for upgrading to the next tier, than if you would pay for that tier first time.
Setor: Software
Porte da empresa: 11-50 funcionários
Usado

Diariamente

em

6 a 12 meses

Fonte da avaliação
Relação qualidade/preço
4
---
Excellent tool to organize and control for work processes
It is great! we use JIRA to manage projects (internal and external), customer services desk process, reporting, measure work efficiency, monitoring and work hour control.
Vantagens
It is an outstanding platform easy to use, with a great UI design, and wide range of customization and con configuration.
It has standard templates to manage projects according to current approach and new trends (Agile/scrum/PMI). It service desk offer everything you may need to control all of the process internal and external.
It has a large number of app to aggregate, as well as REST full API, Webhooks, and the likes to extract data or make interfaces with company's systems.
Desvantagens
About the cloud service, is a litther pricy, and most of the time you need to contract (monthly fee) some apps to do basic things.
On the other hand, support service has its opportunities. Response time is quite slow, and in some occasions -simply- not attended.