Sobre o Bitrix24
Bitrix24 is a client management solution that provides a platform for businesses to organize and track interactions with potential or existing clients and partners. The software allows users to log and manage client interactions, capture and store lead data, generate sales reports and perform segmentation of target audiences. Leads received from a user's website (for example, from an order or feedback form) can be fed directly to the CRM. Users can then create message templates, send individual or group emails to leads and contacts, capture notes on client interactions, schedule meetings and assign tasks. Users can create personalized invoices for clients by automatically inserting client information and sending them directly to the client's email address. Bitrix24's sales funnel functionality offers an overview of sales transactions in progress and their respective stages. With the sales dashboard, sales agents can see how many deals they've won, how many clients haven't been invoiced yet and an agent's rating in comparison with other sales team members.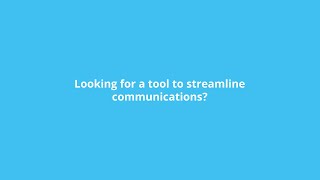 Bitrix24 possui uma versão gratuita e oferece versão de teste grátis. Versão paga do Bitrix24 a partir de US$ 39,00/mês.
Versão de teste gratuita:
Alternativas para oBitrix24
Setor: Materiais de construção
Porte da empresa: 1.001-5.000 funcionários
Usado

Semanal

durante

Mais de dois anos

Fonte da avaliação
Relação qualidade/preço
5
---
Bitrix24: All-in-one collaboration and task & Project management tool
Task and project management.
Video calls and live chat.
Vantagens
Collaboration in our organization has been at optimal via chats and video calls.
Desvantagens
I have not yet detected any flaw on this team collaboration platform.
Setor: Consultoria de gestão
Porte da empresa: 11-50 funcionários
Usado

Diariamente

durante

Mais de dois anos

Fonte da avaliação
Relação qualidade/preço
5
---
Bitrix Virtual Office Solution
My overall experience with Bitrix24 has been great. I have no complaints and would easily recommend it to anyone.
Vantagens
The free version is more than adequate to manage business functions. The intranet/portal feature allows me to manage my company and staff. My company is a virtual company and thanks to Bitrix24 it allows all members of my time to collaborate, communicate and work together just as if they were in the office. I have been using this software for many years and have tried other options and always come back to Bitrix24. I am yet to find any other software as versatile as Bitrix24.
Desvantagens
The only issue we have is sometimes new Associates find it difficult to access the platform for the first time. I personally did not experience that issue, and this is only for a small percentage of new recruits.
Razões para mudar para o Bitrix24
HubSpot was a good CRM but did not have the other functionality like Bitrix24. It was only good as a CRM. Workplace by Facebook was too expensive. Even when we tried the free version it was still not as good as Bitrix24.
Setor: Software
Porte da empresa: 2-10 funcionários
Usado

Semanal

durante

1 a 5 meses

Fonte da avaliação
Relação qualidade/preço
0
---
Bitrix 24
It's helpful for projects time tracking, however, I can't really recommend it if you're looking forward to something more broad in functionality and worthtrustiness.
Vantagens
One positive impression I have about it by far its ability to provide good information the time spent on different projects.
Desvantagens
Bitrix 24 cliams to be the best alternative for Ringcentral and other tools yet, they are not straight forward. I mean, the information this company displays on their homepage tends to completely bias what I got the first time I signed up with them.
Apart from the fact that the customer service took long to reply back, they came in with a different pricing catalog totally different from what I saw on the company's homepage. I can't really recommend this company, however, you can try them out yourself. A business that offers misleading pricing information shouldn't be trusted( it's my opinion).
After sticking around for 3 months, I also discovered that some of their functions do not really work as expected, making functionality Vs value for money very poor. I had to migrate to something better.
Setor: Telecomunicações
Porte da empresa: 1.001-5.000 funcionários
Usado

Diariamente

durante

Mais de dois anos

Fonte da avaliação
Relação qualidade/preço
5
---
Powerful tools to manage project tracking and planning
Using Bitrix24 has been a pleasant experience for my company in many areas, including project planning, job scheduling, private communications, and staff performance evaluation.
Vantagens
The optimal network layout and the premise of integrated social media feeds are two of Bitrix's significant strengths. If the software's price had not swayed us, I might well have anticipated our being able to adapt it to our needs. My favorite part of the site was the notion of using it to manage chores and boost efficiency amongst some of the staff.
Desvantagens
They let us utilize the built-in VoIP capability, but not the latest version. I do not understand why this would be the case. Last year, I used my VoIP device to connect with my friends and family. But then they want payment for the feature.
Setor: Imobiliárias
Porte da empresa: 1.001-5.000 funcionários
Usado

Diariamente

durante

Mais de um ano

Fonte da avaliação
Relação qualidade/preço
0
---
A very powerful project management apps
Vantagens
One of the most crucial aspects of Bitrix24 is the project management feature, which offers supervisors more control over the operations of their employees and provides employees with more information about planned and existing projects. In addition, it provides a thorough breakdown of each employee's productivity.
Desvantagens
Bitrix24 is complicated to set up due to a large number of additional components, programming, and specialist tools that come with it. Extra features will take up space on your infrastructure and provide poor customer service if you don't have a handbook outlining how to integrate it and use the executive's instrument in a business, even if you have the more expensive models.