Sobre o SecureAnywhere
Webroot is a cloud-based endpoint security solution that helps small to large enterprises perform antivirus scans and prevent cyber threats across networks. It comes with an admin console, which enables users to configure system settings, grant access permissions, view data charts and generate reports on potential malware threats. Webroot allows businesses to sort data in tabular formats and change the order of data points in columns as ascending/descending. It provides users with a centralized dashboard to gain insights into device status using charts, improving business operations. Additionally, managers can create user profiles with credentials, view scan history and restore quarantined files. Webroot enables enterprises to reassign endpoints and apply security policies to multiple groups on the platform. Pricing is available on annual subscriptions and support is extended via email, phone and other online measures.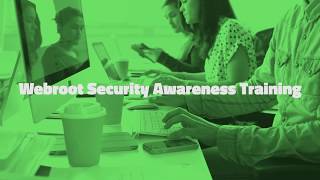 SecureAnywhere não possui uma versão gratuita, mas oferece versão de teste grátis. Versão paga do SecureAnywhere a partir de US$ 150,00/ano.
Preço inicial:
US$ 150,00/ano
Versão de teste gratuita:
Sim
Alternativas para oSecureAnywhere
Avaliações do SecureAnywhere
Setor: Telecomunicações
Porte da empresa: 1.001-5.000 funcionários
Usado

Diariamente

durante

Mais de dois anos

Fonte da avaliação
Relação qualidade/preço
0
---
Protect internet activities
Vantagens
I love that SecureAnywhare is not using too many resource of my computer, and not slowing down my computer when they are on operational unlike certain anti-virus software out there. The virus definition is constantly update for new definition which is critical to protect from newer threat.
Desvantagens
There are some of the program that i download from legitimate source and still get block by the application, i had to deactivate the application in order for the program to operate properly and not deleted from my computer. Overall, this software does protect my computer from malicious activity.
Setor: Serviços e tecnologia da informação
Porte da empresa: 2-10 funcionários
Usado

Diariamente

durante

Mais de dois anos

Fonte da avaliação
Relação qualidade/preço
5
---
Keeping my clients safe and secured
Overall very good experience and i completely recommend it to anyone looking for Endpoint protection solution.
Managing small groups, large number of clients.....creating groups for devices .....keeping them safe and secured and follow their status.
cost is very competitive
Vantagens
Easy installation, work in silence and doesn't affect device performance, easy to manage customers and categorize them as groups plus manage each one computers.
creating different policies and choose which one to apply on each customer.
can run scans and other commands from admin.
It is working great against infections and risks so our customers and computers are staying safe and secured.
Desvantagens
In some cases it has a problem keep running on Mac OS and say not seen or not online for sometime.
Dashboard in admin home page can be improved and show more info about online computers, infected ones or need attentions.
reporting can be improved.
Resposta de

Webroot Software

Thanks for leaving an informative review! I'll be sure to bring your critiques back to our product team for review.

Respondido em 16/02/2021
Setor: Automotivo
Porte da empresa: 2-10 funcionários
Fonte da avaliação
Relação qualidade/preço
3
---
Speed, but with sacrifices.
I've used Webroot Endpoint Protection for a little over two years. I've found every aspect of the product to be excellent except (and this is a big except) actual detection of threats, and client speed on OS X systems.
Webroot allowed several common worms through at my client's location, and did not detect them on a standard Windows 7 installation, even on repeated scans, after I was able to confirm that the infected downloads and compromised .dll files were within the scope of protection.
Needless to say, this did not inspire confidence. I wound up using a Kaspersky live stick to remove the infections, and installing a realtime threat detection system using Suricata and ClamAV to meet the data security needs of our clients and ensure we were meeting the obligations of our contracts.
Vantagens
Very easy to use and deploy, administrative console allows excellent granular controls of client privileges, scope of protection, and endpoint groups. Integrates with Windows server products for deployment (though I use Samba instead, so this was not an option), and provides a centralized point for administrator notification and action when compromised/infected systems are detected. Client seems relatively fast and works on multiple platforms, though see below re. OS X.
Desvantagens
In my experience, Webroot, though the exposed end is fast and well-designed, does not reliably block or detect common threats. This is obviously a Big Deal in a product billed as enterprise-grade antivirus/antimalware. One employee at the affected client's office was able to download three separate third-party software installers containing malware payloads on a Saturday, install them, and work for a full weekend before I arrived back on Monday to complaints that her machine was being "slow and weird". I discovered that Webroot, though fully deployed and set to monitor downloads, warn on browsing, and scan the affected directories, simply had not alerted on anything. At that point, it doesn't matter how beautiful the interface may be: antimalware software which lets common malware through is essentially useless.
Also, while there is an OS X client, it's buggy and slow. It causes problems with network browsing and network virtualization with both VirtualBox and VMware Fusion, and it results, for some reason, in systemwide UI slowdowns, which suggest to me that there may be some elemental problems with the codebase: use of deprecated APIs, memory leaks, etc.—not usable.
Resposta de

Webroot®

Thanks for sharing your feedback with us, Nathan.

All threat related matters need to be handled by our Threat Team directly. You can open a ticket or contact our Team by phone for immediate assistance.

Open a Support Ticket: http://mysupport.webrootanywhere.com/supportwelcome.aspx?SOURCE=ENTERPRISEWSA
Business Technical Support:
Call 1-866-254-8400

Regards,
Josh P.
Digital Care Coordinator

Respondido em 25/08/2017
Setor: Gestão de organizações sem fins lucrativos
Porte da empresa: 1.001-5.000 funcionários
Usado

Diariamente

durante

Mais de dois anos

Fonte da avaliação
Relação qualidade/preço
5
---
Webroot Works Anywhere
Vantagens
Not a lot to say. It's supposed to protect your computer from viruses, and it does just that. No problems since using it for the past few years. Way less intrusive than Norton and others (pop-ups, etc).
Desvantagens
No real problems. It does what is supposed to.
Resposta de

Webroot Software

Glad you are having a good experience using Webroot! Thanks for the feedback!

Respondido em 20/04/2021
Setor: Serviços e tecnologia da informação
Porte da empresa: 2-10 funcionários
Usado

Diariamente

durante

Mais de dois anos

Fonte da avaliação
Relação qualidade/preço
5
---
Simple, light weight, and effective antivirus
We were a large enough deployment that we had assistance in our initial installation from a Webroot Engineer to setup the different policies for workstations, servers, and remote desktop servers. The understanding of the setting in the policies and having someone guide us to making the right decisions was key to making sure that we were protected and that Webroot did have any performance impact especially on our servers.
Vantagens
We use the software daily and find that it is easy to use and do not get any complaints from users about it slowing down their systems. Deployment and licensing is simple and can be done by sending an email with a link, group policy, or manual installation. We get alerts in near real time of any threats found and while we sometimes have to do additional remediation we have not had a serious outbreak.
Desvantagens
We get false positives around generic Trojans that need to be whitelisted. The whitelisting of programs in by the MD5 hash of the files contained in the programs. The method for identifying and whitelisting the MD5 hash of files in the programs is not intuitive and is done by what Webroot sees as unidentified files. Since Webroot does not have the traditional whitelist a folder so it doesn't scan the folder for viruses that other AV systems use we are often having to explain and butt heads with software vendors who blame the AV for issues.
Technical support is knowledgeable, but we had issues getting a hold of technical support and response to tickets is often 24 - 48 hours.
Resposta de

Webroot Software

Thank you for all of the valuable feedback!

Respondido em 19/10/2020